This line of 2.5 engines were produced in the '50s by the now dismantled Barbini factory and were of the following specifications:
B40 Testa Blu (blue head) Plain bearing Diesel
B40 Testa Oro (gold head) Twin bearing Glow, tuned for speed(!!)
B40 Testa Rossa (red head) Twin needle bearing team race diesel
B40 Testa Nera (black head) Standard glow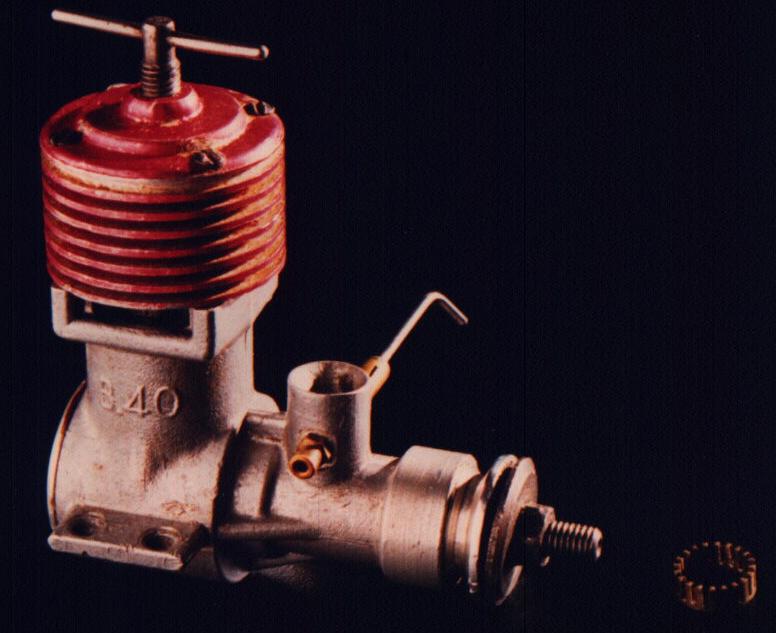 The Red Head in the picture (note the needle bearing cage) was raced in 1958 by the Cantelli-Amerio team over the Italian championship with excellent results. History does not say (or does not like to remember...) how excellent those results were, but I understand they did not win the championship!
(Information given by Mario A. Ferrero)